GET TO KNOW CHLO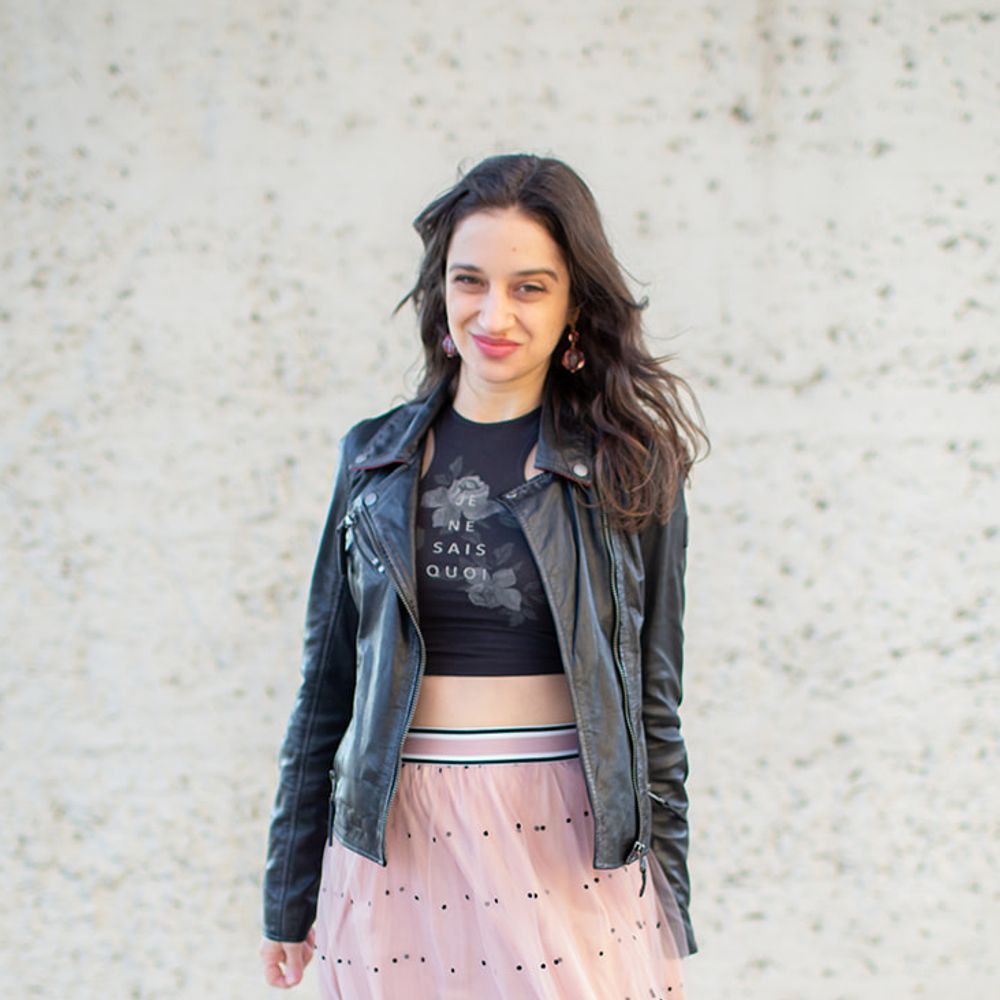 A young voice with an old soul, dynamic entertainer Chloe Dolandis moves audiences with her powerful vocals and commanding stage presence. Dolandis, who was born in New York City to a musical family, is no stranger to the stage. At age twelve she knew that a career in music would become her destined path. Her innate ability to appeal to a wide range of audiences, combined with her array of talents, is captivating. Whether she is performing original music and innovative covers at intimate venues and outdoor music festivals or singing the American Songbook with large symphonic orchestras, she transcends a stage presence that will have you wondering, "...just who is Chloe Dolandis?"
When asked why she chose to play music, she answered, "Pure love. Music checks five boxes that I use as a barometer for saying, 'yes' to something: One, if it makes me sing along; two, if it makes me dance; three, if it makes me laugh; four, if it makes me (good) cry; five, if it gives me goosebumps. When it comes to making music, I hope to achieve one, some, or all of those things."
Dolandis has something to offer every listener. Her debut album, Bring Back The Fever, is a unique stylistic blend of jazz, pop, and soul, while her EP, There's More, offers a more intimate side of her voice and songwriting abilities. Her country song, "One Man's White Trash (Is Another Man's Treasure)," was a finalist in the prestigious NSAI Song Contest Presented by CMT, and her pop/soul song, "SolidWoman", was a semi-finalist in the International Songwriting Competition's Performance category.
Also a skilled voice-over artist, Dolandis can be heard in numerous radio and TV spots for brands including McDonald's, Starbucks, Coca-Cola, Sprint, Clorox, Ford, Spotify, HBO Latin America, and many others. On camera, her credits include hosting Nickelodeon's SPLAT! and Friday Night SlimeTime, and winning BRET TV's first-ever Rising Star, after which Boca Raton's mayor proclaimed January 13th "Chloe Dolandis Day" for her win, as well as her extensive community service efforts.
Dolandis recently released her new single "Concrete." Penned by Dolandis and Wendy Sager Pomerantz, "Concrete" serves as the ultimate love song, leaving you reminded of the strong bond that love can create between two people.